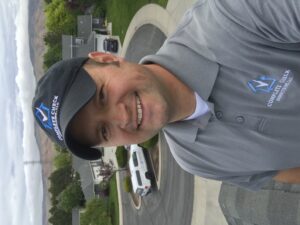 Hi, my name is Michael Hasson. I'm the owner of Complete Check Inspections, and hopefully your next home inspector!
I have over 15 years of construction experience, including framing, roofing, foundation work, finish carpentry, landscaping, and general contracting. I have personally built, and overseen the building of, multiple investments properties throughout the years and thoroughly understand the building process from start to finish.
I have inspected thousands of homes of all ages, shapes, and sizes right here in the Treasure Valley and have a very keen attention to detail. In fact, I consider myself to be one of the most thorough home inspectors in the Treasure Valley. I think it's best to document as much as possible and let the buyer decide which issues they want to address or not.
I am professionally certified through ICA, which is a partner school with the American Society of Home Inspectors (ASHI).
I also love tools! Good home inspectors are knowledgable and experienced, but better home inspectors also use the best tools and equipment to uncover problematic issues. From state-of-the-art thermal cameras, drones, and crawler camera robots, to the best meters and sensors, I've got everything to help you make the right decision about buying a home!